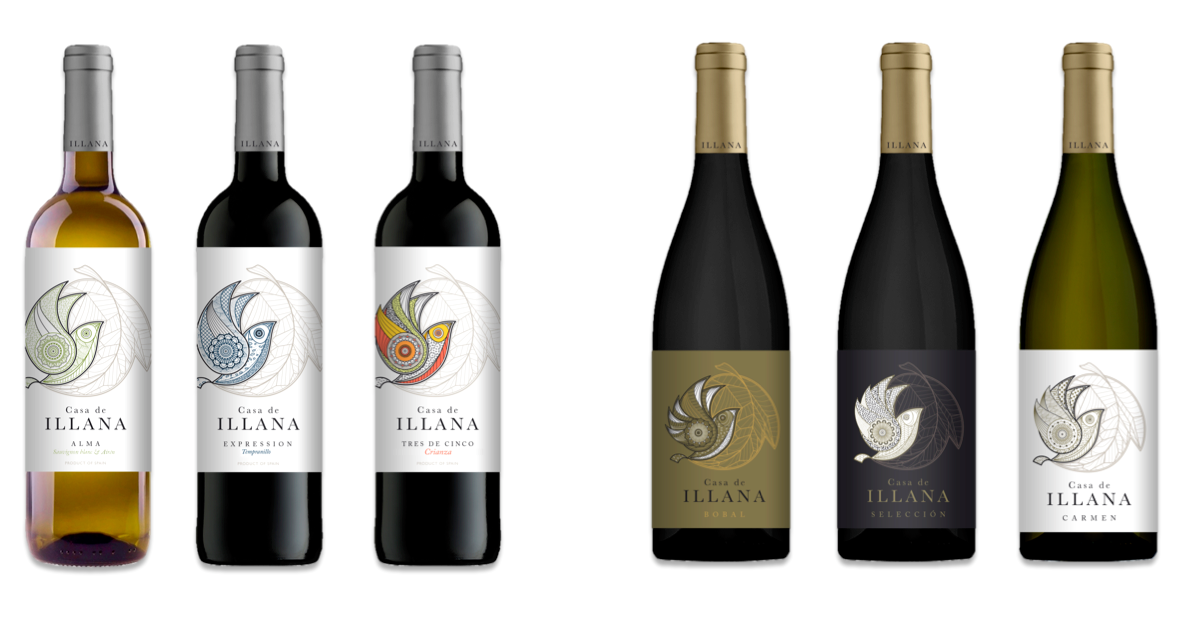 In Bodegas Illana we have renewed our brand, modernizing the visual identity of our wines Casa de Illana, a design made by Carlos Mena. As our winery, our wines and experience have been enriched and developed over the fourteen harvests.
For our upcoming vintages, we present a new image for the wines Casa de Illana. With these new designs we have sought, on the one hand, differentiate our range of wines and on the other, convey the quality, uniqueness and modernity of our references. It is an evolution of our image with more wealth in detail, in elegance and beauty.
An image that has the signature of Carlos Mena Design Studio and is full of nuances, such as the development of The Wings of the Dove evolves according to the type of wine or details of the stampings holographic varnish.
This new image represents and renews our commitment to our wines on the road to excellence and quality, seeking to be more attractive and closer to our customers.