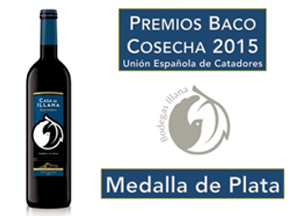 On June 2 the final tasting contest "Baco Awards" organized by the Spanish Union of tasters (UEC) was performed.
White wines, pink and red, with different geographical indications protected in our country in different varieties and if it is raised or not in contact with wood were the wines undergo tasting by the jury in this thirteenth edition of the competition, which makes the longest of those recognized by the Spanish Ministry of Agriculture competition.
In this way, our winery received a new award that not only reinforces our desire to work. At the end of the day, the best reward we can receive is that our wine accompany him on his table every day.