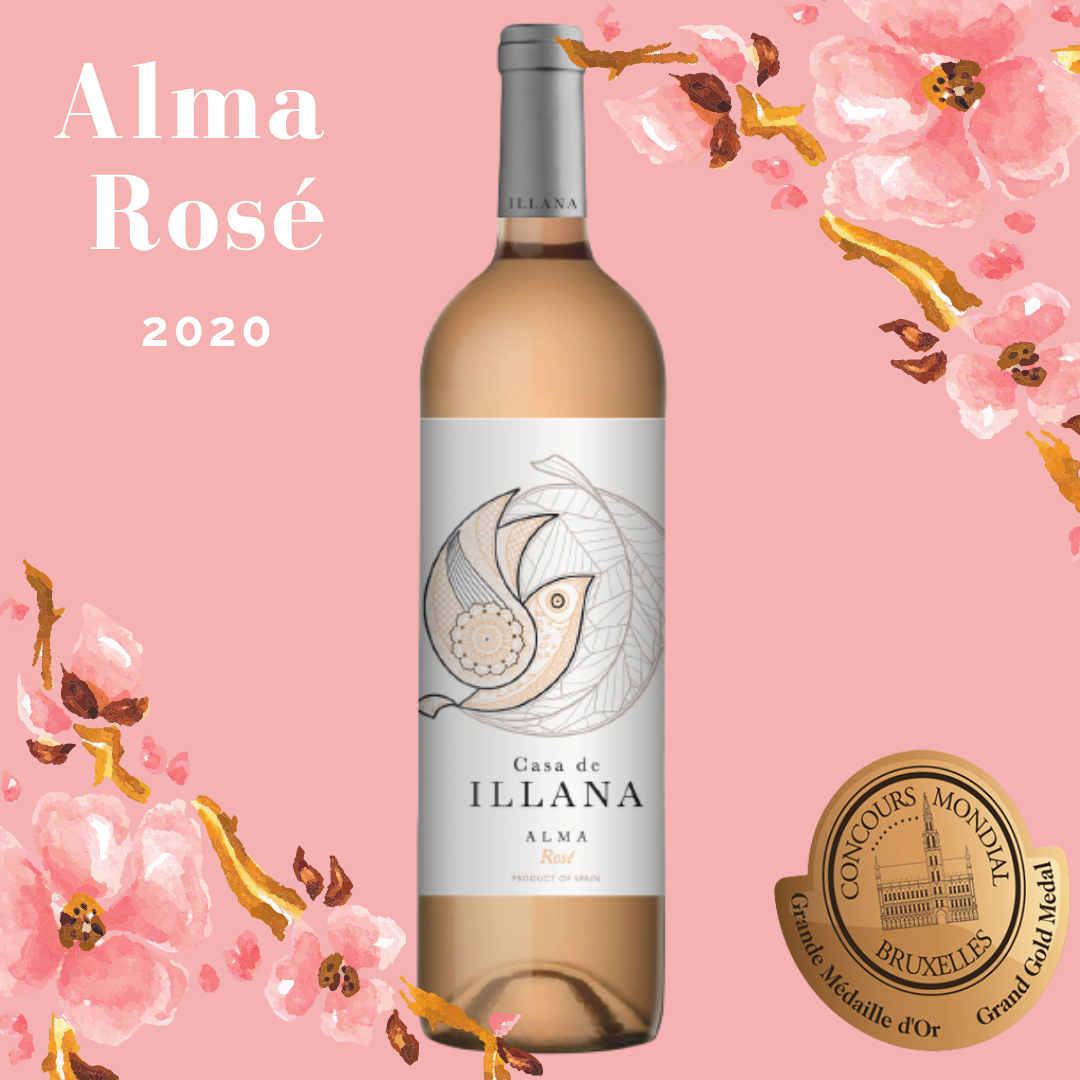 Alma Rosé 2020, Gold Medal in the Rosé Selection by the Concours Mondial de Bruxelles.
The new 2020 vintage of our Casa de Illana Alma Rosé could not be released with better news.
For the first time in its history, in 2021 the Concours Mondial de Bruxelles organized an early session dedicated exclusively to rosé wines. Holding this event before the beginning of spring aims to respond to the needs of the market and the growing interest of consumers in rosé wines. Thus the contest was held in the city of Brussels from 1st to 5th March. The results were published on March 11th.
Furthermore, the award could not come at a better time as world rosé wine consumption set a new record in 2018, reaching 25.6 million hectoliters, according to the World Rosé Observatory, in its 2020 report published by the Conseil Interprofessionnel des Vins de Provence (CIVP) and FranceAgrimer. This is a growth of practically 40% and 7.3 million since 2002, seventeen years later, with the producing countries of Western Europe and the United States as the major consumers, already representing 11.2% of global consumption of still wines.
The two main consuming countries, France and the United States, were quite dynamic. In the French case, this country represents 34% of world consumption of rosé wine, with an increase of 3 percentage points in 10 years, while the North American country accounted for 20% of world consumption in 2018, about 4 percentage points of increase in 10 years, with an increase of 43% at a commercial level during the past year.
Casa de  Illana Alma Rosé 2020
The new 2020 vintage is made with the Merlot variety. It is a clean and bright raspberry pink wine that denotes the delicacy of the varietal from which it comes and the meticulous care with which this wine has been made. On the nose, it is intense, fresh, with notes of red fruit such as raspberry, acid strawberry, floral notes (roses and violets) and herbs such as rosemary and lavender, on a background of grapefruit and tangerine peel. On the palate, it is above all fresh, fruity, silky, with good acidity and persistence, with a very pleasant aftertaste.
Served at a temperature between 6 and 8ºC, it is ideal to enjoy alone or with all kinds of appetizers, salads, carpaccio, mushrooms, rice and pasta.