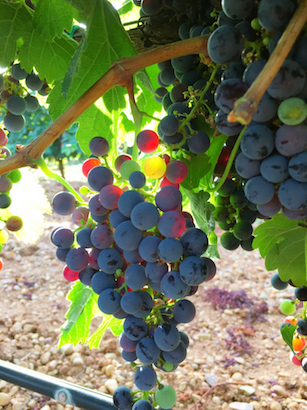 Our vineyards are completing veraison, except for the late varieties like Bobal, Cabernet Sauvignon and Petit Verdot that have not yet reached 50% of veraison.
Veraison is the transition process to the end of the ripening of the grapes, which grape coloration occurs, from green to dark purple in the red varieties, while white varieties turn yellow. It is a quick process, about 8-12 days, and marks the countdown to the start of the harvest.
During maturation, the grapes are enriched with sugars, phenolic compounds (which contribute to the color and structure of the wine to them) and aromatics.